Posted by muntu on Jan 7th 2020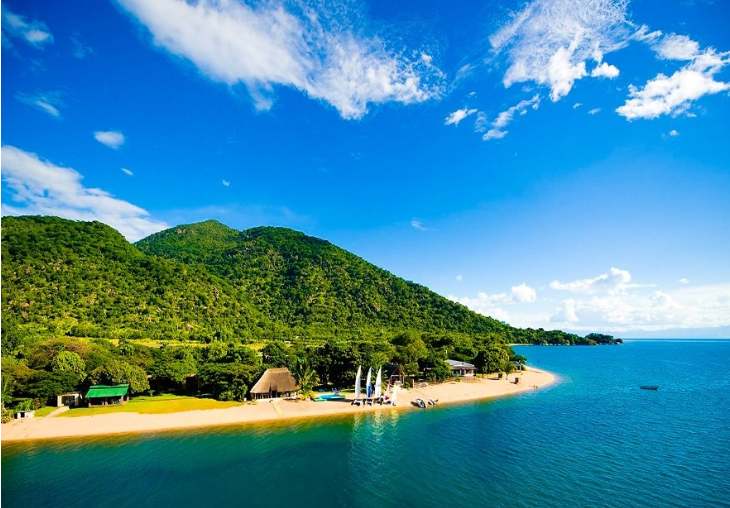 In the wake of global over-tourism and the complex environmental problems that come with it, some countries around the world are drawing near a boiling point.
In the middle of this environmental degradation, destruction of historic blueprints and disregard of local life, are the cities of Venice, Paris, Amsterdam, Barcelona… and the list goes on.
According to The Guardian, an estimate of 25 million visitors stepped foot on Venice's storied pathways each year! In 2016 in Dubrovnik,Croatia, residents were outraged when the mayor asked them to stay home to avoid the dangerous levels of crowds disembarking from multiple cruise ships.
But amid this touristification terror, there is another global trotting story. And in some of these destinations, you may help to alleviate poverty and feel good about yourself. In any case, we beg you to do it sustainably!
We have put up a list of some of the most beautiful places in Africa, that you may not have heard of but worth visiting.
We are not talking about the Kilimanjaro, Serengeti or Table Mountain (you can read about these wonders here). And no, you won't step on someone else's foot while capturing a life moment shot.
So let's leave behind the overcrowding spots and dive into some of these wonders.
Home to 54 countries, Africa has something for everyone but for now, we have only chosen 6 hidden gems. We promise to come back soon with more...
Tundavala Gap, Angola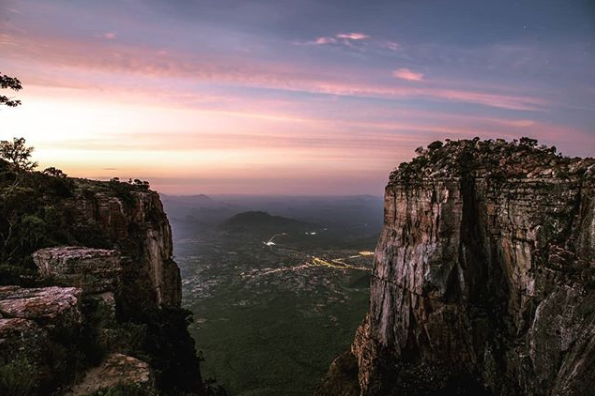 Image by TripGuide
This natural wonder is located near Lubango, Huila Province. The impressive abyss is the gateway to the ocean and the views from the top are just awe-inspiring.
The top lies at around 7,200ft. and you can marvel at the astonishing geological formations and the beautiful valley almost by yourself.
Why Go: Majestic views are coming in all direction and the phenomenal Serra da Leba is just a few miles away.
Bazaruto Archipelago, Mozambique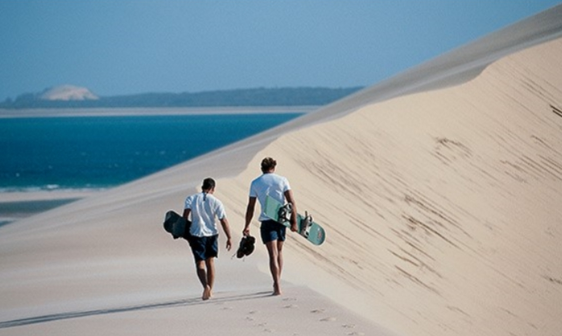 Pristine coral reefs, deserted white sand beaches and turquoise waters. Not convinced?
The Bazaruto archipelago is composed of 6 stunning islands: Bazaruto, Benguerra, Margaruque, Santa Carolina, Banque and Pansy Shell Island.
With its unique eco-system, surrounded by dunes, forest, and savannah, this place is ripe for exploration.
Why Go: Visitors exploring the islands will find huge dunes, forests, savannahs, inland lakes, and wetlands.
Ganvié, Benin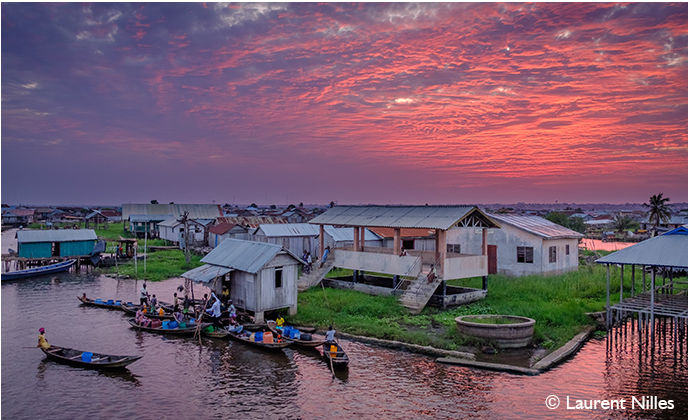 Image by Laurent Nilles
The surreal village of Ganvié is located on the lower Southern part of Benin and is built on the Lake Nokoué.
What is amazing about this village is their everyday life on the lake, and up to this day, Ganvié is one of the largest communities known to live on the water.
From children navigating their way through the village to colorful markets on the lake, a day in this mystical village is sure to reward you with unforgettable experiences.
Why Go: Acclaimed as the Venice of Africa, Ganvié is a photographer's paradise that will blow your mind away.
Lake Abbé, Djibouti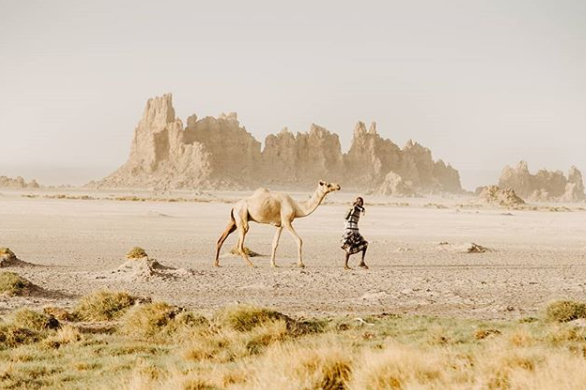 Image by Soussia photography
Lake Abbé is often described as 'a slice of the moon on the crust of the earth'.
The bizarre and majestic place is adorned with hundreds of limestone chimneys, hot springs, and alien landscape.
Here, you will experience what could be the sunset on Mars and that my friends, is something you can't put a price on.
Why Go: According to Lonely Planet, a few countries in the world, with the possible exception of Iceland, offer such weird landscapes – think salt lakes, extinct volcanoes, sunken plains, limestone chimneys belching out puffs of steam, basaltic plateaus, majestic canyons and hundreds of flamingos, ibises and pelicans bathing.
Avenue of the Baobabs, Madagascar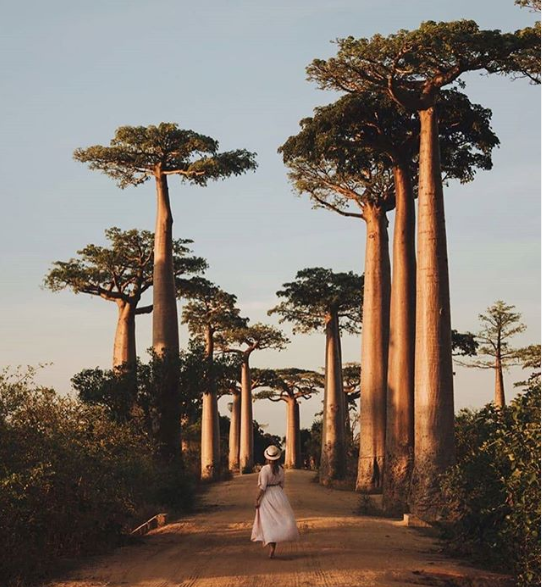 Image by Blue bungalow
This marvelous avenue is home to the rare and ancient baobab trees, dating from hundreds of years.
The spectacular road links Morondava and Belo Tsiribihina in Madagascar.
The breathtaking scenario dramatically changes during sunrise, sunset and stargaze. And at each time, it's an out of this world sensation.
Why Go: Eco and wildlife tours in Mondovara beaches, lagoons and fishing villages for an amazing cultural experience.
Lake Malawi, Malawi, Tanzania and Mozambique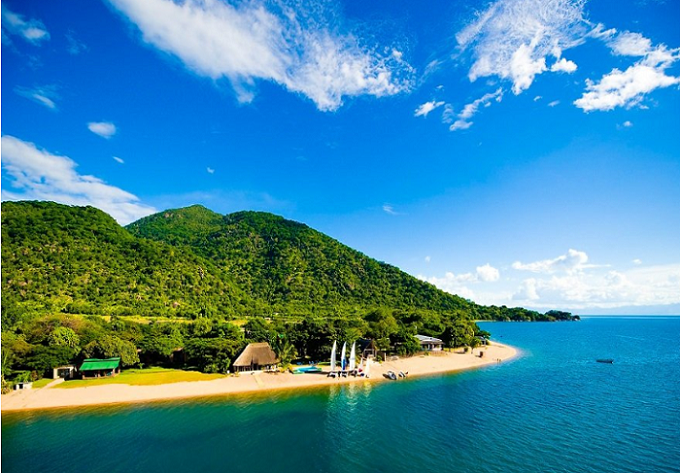 This iconic place is a perfect example of nature showcasing itself at its best.
Lake Malawi was formed at an elevation of about 1500ft above sea level due to tectonic activity and is the ninth-largest lake in the world.
Its exceptionally clear waters, velvet jungle, gorgeous sandy beaches, beautiful sunsets, and sunrise are sure to send you straight to an incredible state of romance and relaxation.
Why Go: Looking for something beyond sun, sand, and swimming? Kayaking, sailing, snorkeling, scuba diving and water skiing are just some of the lake activities available to visitors.